Discussion Starter
·
#1
·
Cold fronts, Cloudy cold rainy days, falling water temps usually shut the early part of the white bass run down. Our expectations were not high as these were the conditions we were faced with.
While it never was an aggresive bite. Once you got on a pattern it was a consistant bite that with work put some decent numbers in the boat.
We got on the water Thursday about 1pm it was cloudy and in the mid 50's. The river was higher than usual and current was strong. River rigs needed an 1.5 oz to 2 oz weight to keep them down. Typically cold front pushes them deeper but we choose to work shallow current breaks with 1/4 oz jigs tiped with minnows opposed to casting rigs with bowling ball size weights on them.
We worked some area's in Fremont and got on about 10 in an 1.5 hrs. size was nice but we wanted to find a more aggressive bite.
After running up and down river with little to show for our efforts. We decided to focus on the part of the river right in Fremont. With an hr of daylight we picked up another 8 in town.
Friday we set up shop on an area we had success the day before. My son had the early hot hand and was outfishing my partner and I at a 2 to 1 ratio.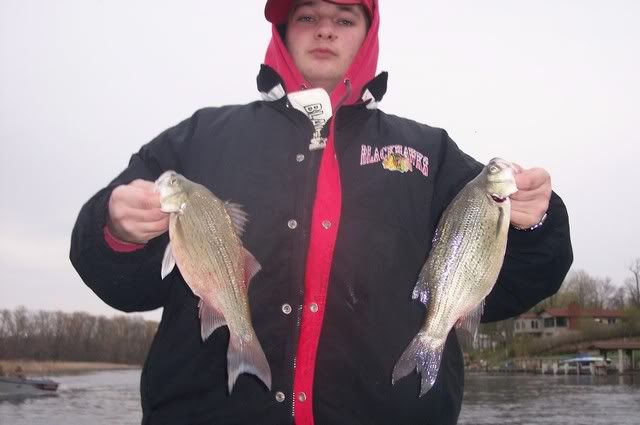 After stubbornly trying to find a more productive presentation. We all converted to the same jig my son was using a custom 1/4oz hair jig, (white jig head and red hair that was made by Larry the Resort owner)
On and off rain, wind and temps in the 40's made for a difficult day but we still managed 50 some fish before being forced off the water.
On Saturday while cloudy, temps were up and fish were cooperating . We got on about 60 + fish in a few hrs and things looked promising till the winds started ripping thru the area. The combination of wind and current even with 2 anchors off the front made it impossible for us to stay on our spot. After a long lunch my partner and I headed out solo as my son was sick and couldn't join us. We managed to boat another 30+ fish including a sm walleye and bonus crappie in a few hrs even with the young gun slinger in sick bay.
My son managed to come out for a photo-op with 2 coolers of just under 100 fish.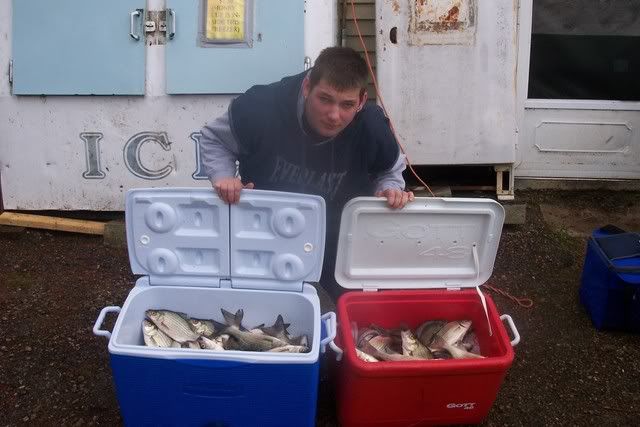 Sunday morning the sky's opened up :aaasunsmile: and looked to be a perfect day. My son was still under the weather so we wraped it up for the weekend and headed home in the morning.
Gave me a chance to dry the boat and gear out by getting home early.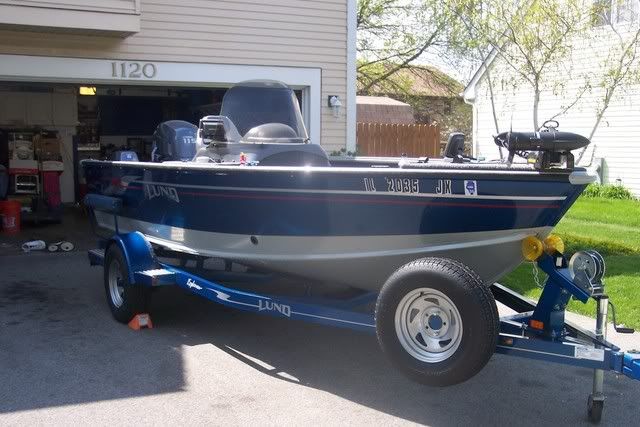 I really think this years run is going to be one of the best. If you get a chance to get out there over the next 3 weeks when it peaks. You could be catching 200 + fish a day...
NPIKE